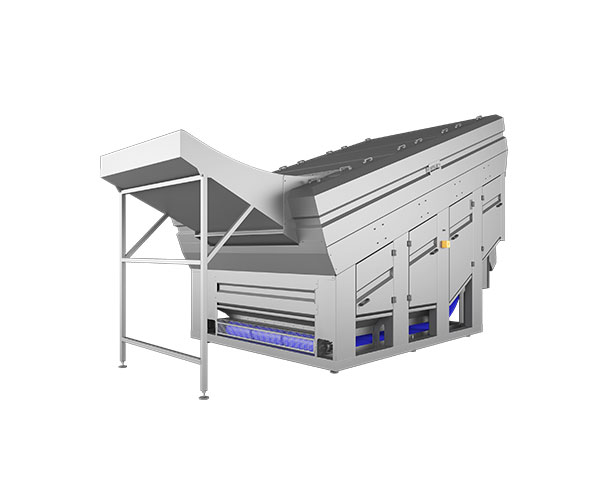 SEA BUCKTHORN SEPARATOR
The device is used to separate branches from the frozen sea buckthorn berries. The operation required for the proper conduct of the process is freezing sea buckthorn berries max. 12h after harvest. Thanks to this, you will avoid the loss of water contained in plants, and the separation process itself will be more effective.
Frozen branches with fruit are evenly fed to the device's chute from the tippler, and special scrapers pull the branches to the separating zone of the machine. The device consists of 3 shakers which improve the separation process. During shaking, the fruits fall onto the belt conveyor and the branches are pushed to the rear of the machine. Thanks to the deep freezing, the shaking process does not damage the product.
Within an hour, the machine is able to process 1-1.5 tons of sea buckthorn, which is impossible to achieve with manual labor.
ASK FOR THE PRODUCT
Contact us! We will select individual technical parameters and device efficiency, according to your needs!