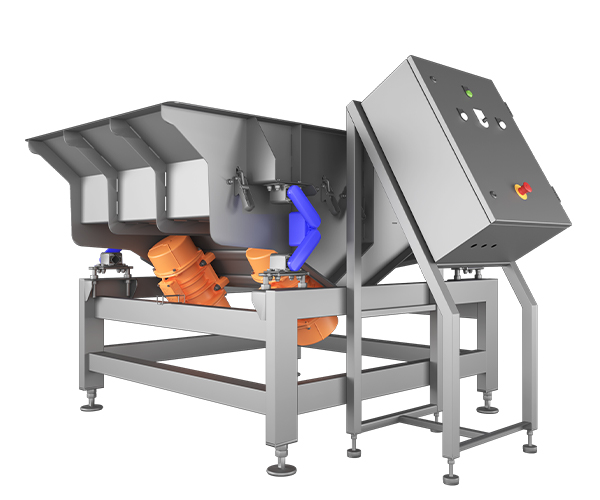 VIBRATING SCREEN FOR BERRY FRUITS
The device is designed to collect all small impurities that have passed alongside the product to the next stage of cleaning.
At this stage, small twigs and petioles are removed. The fruits vibrate along the belt and fall into a gaps adapted to their size, while the impurities remain on the belt, moving alongside the recesses to the very end, where they are further separated from the line and removed.
ASK FOR THE PRODUCT
Contact us! We will select individual technical parameters and device efficiency, according to your needs!